Mark Onusko, Psy.D. – Director and Psychologist
I've had the honor of supporting students at JCU's Counseling Center since 2013. I completed my doctorate in clinical psychology at Adler University in Chicago, which focuses on integrating social justice and mental health. I earned my BA in psychology at the University of Notre Dame. I have college counseling center experience at other schools including Northwestern University, University of Pittsburgh, and University of the Sciences. I also have experience working in a variety of other settings including high schools, community mental health centers, halfway houses and psychiatric hospitals. My theoretical approach to counseling is integrative and incorporates cognitive-behavior therapy, mindfulness-based interventions, as well as multicultural and developmental factors that impact a student's mental health and well-being.
Clinical interests: anxiety disorders, mood disorders, Autism spectrum disorders, sleep issues, identity development, LGBTQ+ concerns, and working with student athletes and international students. I'm also interested in Counseling Center issues related to administration, management, supervision and prevention.
Personal interests: In my free time, I enjoy walking my dog, spending time with friends and family, attending concerts, and cheering on my Cleveland sports teams.
Alia Lawlor, LPCC-S, CCMC – Staff Counselor
I love working with people desiring to better themselves and the world; and helping facilitate movement towards self-empowerment and positive change is a privilege. My early training with existential and psycho-dynamic perspectives prepared me well for seeing patterns and themes across life domains, and facilitating change at the root level. Overall, I apply a whole person approach to my work with clients. My prior experience includes private practice, corporate workforce development, the technology sector, and I've owned several businesses. I also supervise and train master's level counseling interns at the counseling center.
Clinical interests: anxiety disorders, mood disorders, self-love and compassion, meditation & mindfulness, women's issues, working with athletes, existential issues, sexual and emotional abuse, LGBTQ+ issues, couples counseling, issues about identity and meaning, and supervision and development of counseling interns
Personal interests: I love to do artwork, hike / be in nature, especially the mountains; bike, meditate, garden, search for vintage things, do home renovation, and read / research whatever shiny object catches my attention.
Jessica Daniels, LPC - Staff Counselor
I earned my Masters of Science in Professional Counseling from Grand Canyon University in 2018 and am a Licensed Professional Counselor in the state of Ohio. I completed my Bachelors of Arts in Sociology in 2012 from Miami University in Oxford, Ohio. I am excited to assist individuals to understand their resiliency and strengths to improve and gain control over life stressors. I have experience working within community mental health settings serving populations of children, adolescents, and adults. I am devoted to provide therapy while creating a safe space to reassure individuals their experiences matter. I am devoted to encourage my clients to utilize their voices while encouraging their vulnerability. I intend to provide an atmosphere where one can feel validated while collaborating to develop solutions to achieve the desired outcome. 
Clinical interests: depression, life transitions, anxiety, self-esteem, adjustment to college, interpersonal relationships, and working with minority groups.
Personal interests: I enjoy spending time with friends and family, listening to music, going outdoors, concerts, coloring, and traveling. 
Katharine Oh, Ph.D - Part-Time Staff Psychologist 
I love working with college students and take a collaborative approach to therapy. Together, we can identify your strengths and roadblocks and find the best ways to help you move forward to be more of yourself. I use gestalt, relational cultural, and feminist therapy to empower students to reach their goals. I received my doctorate in Counseling Psychology from the University of Kentucky. In addition to college and university counseling centers, I have experience working in an intimate partner violence shelter, an eating disorder clinic, and a psychiatric hospital.
Clinical Interests: Depression, Anxiety, Trauma, Suicide Risk and Self-Harm, Identity and Acculturation, LGBTQ clients, and Asian and Asian American clients
Personal Interests: Reading broadly, weight lifting, cooking new dishes, travelling, and learning about leadership. 
Christa Drakulic, Counselor Trainee
The science of psychology has always fascinated me. I have always believed that the mind can be our best friend or worst enemy. I am fueled by psychology's complexity and my desire and motivation to help others overcome and work through challenges. No one should have to go through difficulties alone. I am excited to join the Counseling Center and work with the students during what can be both an exciting and overwhelming time in their lives. Currently, I am a psychology doctoral student at Fielding Graduate University and hold a Master's in Forensic Psychology.
Clinical interests: Anxiety disorders, mood disorders, psychotic disorders, personality disorders, trauma, suicidality and awareness, crisis intervention.
Personal interests: Traveling, reading, watching true crime documentaries and British crime shows, my dogs, tuning into my Pittsburgh Penguins & Steelers, and conducting research on psychological resilience and forensic-related occupations.
Katherine Vanke, Counselor Trainee
I am interested in supporting young people in navigating stressful and challenging life changes. I believe that every individual is an expert of themselves and want the therapeutic process to be one of that is collaborative and engaging.I am currently pursuing a master's in Clinical Mental Health Counseling, as well as a certificate in Chemical Dependency from Cleveland State University. I recently completed my practicum at The Behavioral Wellness Group in Mentor, OH, where I worked with a College Mental Wellness Intensive Outpatient Program, focusing on college students struggling with mental health and college stressors that may be impacting their everyday lives. I am also currently a graduate assistant with the Center for Student Involvement at Cleveland State University.
Clinical Interests: anxiety disorders, mood disorders, mindfulness, body image concerns, relationship issues, women's issues, LGBTQ+ issues, substance abuse, life transitions, trauma and grief counseling.
Personal Interests: In my free time, I enjoy traveling, listening to podcasts, playing video games, taking yoga classes, cooking, and spending time with my family, friends and dog.
Lindsay Griesmer, Counselor Trainee
Supporting people along their mental health journey has always been a passion of mine. Since 2017, I have worked for a group home with individuals who have developmental and intellectual disabilities and have seen first-hand how compassion and empathy can improve a person's life. From this passion, I decided to pursue a master's degree in Clinical Mental Health Counseling at Cleveland State University. On my journey to become a Clinical Mental Health Counselor, I wanted to gain experience working with children and adolescents. Over the summer, I completed a practicum at Applewood Centers, Inc. in Cleveland. While training at Applewood, I primarily trained in a group counseling setting with adolescent boys who reaffirmed my belief that a difference can be made in a person's life through the use of active listening and empathy. 
Clinical interests: I enjoy working with both adolescents and young adults who have concerns related to anxiety, adjustment to college, women's issues, and relationship issues. 
Personal interests: I like to travel, explore the Metroparks, cooking and spending time with my family, friends and dog.
Dr. Susan Kimmel, psychiatrist
Susan Kimmel, MD, is a forensic psychiatrist specializing in forensic psychiatry, mood disorders, electroconvulsive therapy (ECT) and college mental health. She has completed fellowships in both forensic psychiatry and mood disorders at Case Western Reserve University. She has practiced in general hospitals, court clinics, correctional facilities and multiple college counseling centers. Dr. Kimmel is a distinguished fellow of the American Psychiatric Association and past president of the Cleveland Psychiatric Society. She has presented nationally at the American Association of College Health on topics ranging from shootings on college campuses to the Tarasoff decision and how that impacts college counseling centers. The majority of her publications and research are in the area of treatment of mood disorders.
Dr. Sibani Aggarwal, psychiatric resident
Pic and bio coming soon.
Leya Belnavis, Graduate Assistant
I am passionate about mental health and ensuring that all people have access to adequate mental health services and therefore, I am currently in the Clinical Mental Health Counseling Master's program here at John Carroll. I am thrilled to work with the Counseling Center as we serve and assist our students in managing their mental health. A native of Jamaica, I am also very proud of my culture and enjoy sharing aspects of it with others. I believe that mental health care is just as important as physical health care and hope to see more people attend therapy as they navigate their lives. 
Clinical Interests: Grief counseling, trauma counseling, psychological disorders, mindfulness, working with minority groups, and positive psychology. 
Personal Interests: Listening to podcasts, baking and reading.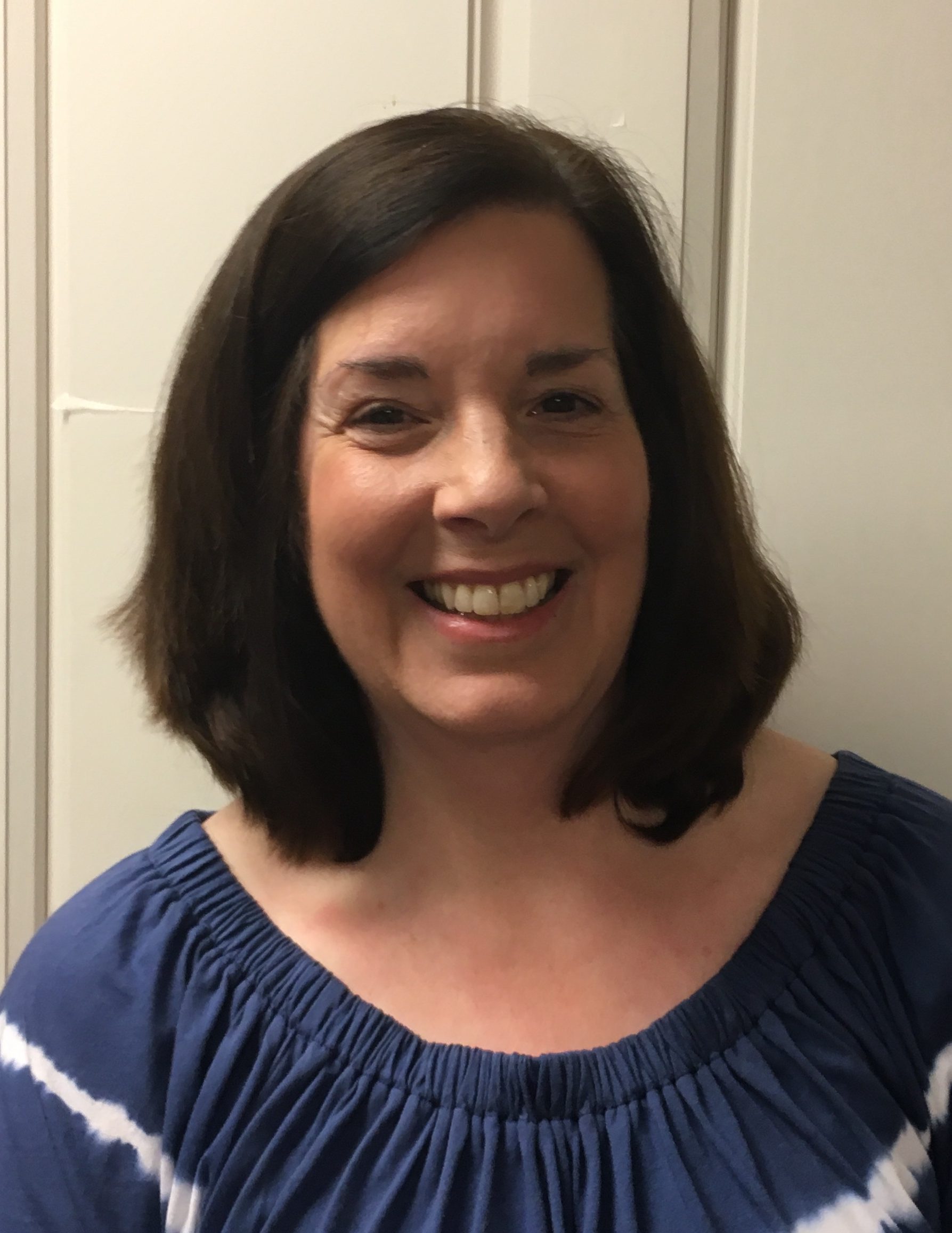 Mary Beth Kelley – Administrative Assistant
I have been the Administrative Assistant at the Counseling Center since 2007. Prior to coming to John Carroll I held a similar position at CWRU School of Law and was at home for several years navigating the schedules of our five kids. I am fortunate to work in such a welcoming, nurturing environment. I've learned so much about adjusting to college, stress management and self-care. I find it rewarding to connect students to the help they need during their time at John Carroll.
Personal interests: I enjoy spending time with family, cooking, reading and getting outdoors when the Cleveland weather permits.